Last Updated on 31, May 2020
There are many others who had engaged the services of Wilfred Ling. These clients come from all walks of life.

Clients from all walks of life engage Wilfred Ling for financial planning
Business owners
R&D Engineers
Actuarial consultants
Legal counsels
IT Managers
Prison Officers
Vice-Presidents
Commercial pilots
IT Consultants
Lab Technologist
Accountants
Salvage divers
Teachers
Risk management (banks)
Restaurant Supervisors
Auditors
Engineers
QA/Process Managers
Weather forecasters
Housewives 
Students
Analysts
National Servicemen
Finance manager
Retirees
Salespersons
Editors
Lecturers
Directors
Contractors
Police officer
Tax Consultants
Radiographers
Civil Engineers
Veterinarians
Chief Financial Controllers
Airline cabin crews
Pharmacists
Financial Advisers
Doctors
Investment Specialists
Immigration officers
Property agents
Drama directors
Lawyers
Corporate Bankers
Civil Servants
Scientists
Expand All
Collapse All
Dr Sloan Kulper & Ms Tsui Gah Yee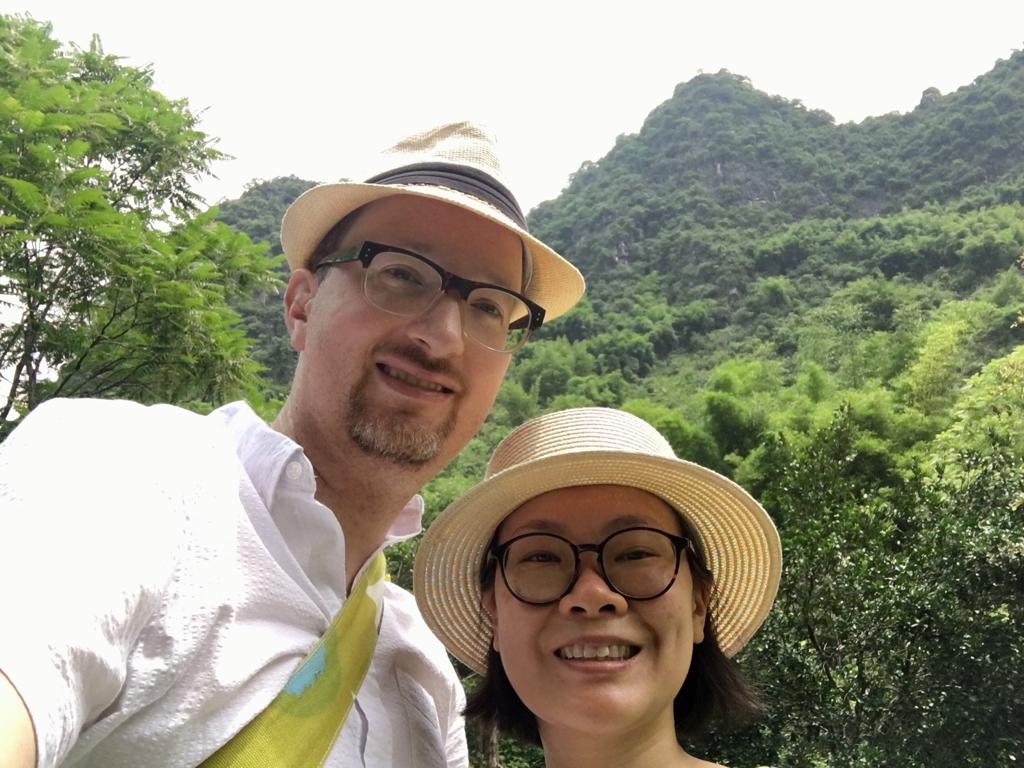 As an international couple, we were looking for a advisor who could help us put together a tailor-made retirement plan that fits our somewhat complicated cross-border financial picture. Wilfred Ling is just that person: a patient and caring partner who takes the time to understand our needs and create a plan we are comfortable with in the long term.
- Dr Sloan Kulper & Ms Tsui Gah Yee who first met Wilfred on March 2019
Dr Jason Tang & Dr Fiona Chang
My wife and I decided that we should manage our finances and insurance better when we were expecting our first child. That was when we started scouting for an independent financial adviser who would be able to give us unbiased advice on insurance.
We got to know Wilfred through his website and a strong recommendation from a friend who is already a customer of his. My wife and I are from the healthcare business and we are not savvy with investments or investment products.
Wilfred has been most patient and candid in his explanation to us. We started off with financial planning exercise to understand currently how we are doing financially and what plans we should be making for retirement. Then we move on to reviewing our then insurance plans. With Wilfred on our backs, we are definitely more confident on how our finances are managed and feel safer that our insurance needs are adequately met.
- Dr Jason Tang & Dr Fiona Chang who first met Wilfred on April 2018
Dr Peter Condron
I approached Wilfred for financial advice after researching the IFA market in Singapore. I had very little experience in financial planning, so I was looking for not only independent advice, but also someone who could provide clear explanations on the approaches and strategies.
After our initial call, I was very impressed by Wilfred's structured approach and that fact that he took time to understand in detail both my financial situation and my overall plans for the future.
I was also very impressed with his ability to clearly explain instruments and approaches that I had no familiarity with. He was also very willing to engage in open discussion on the pro's and con's of the various approaches that I should consider.
I was very happy with the high quality, impartial advice offered by Wilfred, and would not hesitate to recommended him should you need financial advice.
- Dr Peter Condron who first met Wilfred on April 2020
Dr Foo Yu Yet
 Wilfred is a very down-to-earth financial planner. His style is to understand what is important to his clients and then start suggesting approaches. He does all the meticulous research about CPF & SRS to assess how different schemes are beneficial to the clients. Whilst it's true that he is a fee-based financial adviser, the amount of research he does is probably a lot more than what the average financial adviser will do. If you're in for quick financial gains, he is not suitable; if you're thinking of a long term adviser who will guide you as you navigate the different seasons of life, i can safely say he is a voice of reason.
- Dr Foo Yu Yet who first met Wilfred on October 2016.
Mr Chan Hsien Hung and Ms Joyce Sim
 About one year after we got married and were expecting our first child, my wife and I decided that it was timely for us to sort out our messy insurance and investment state. In short, we were tired of insurance agents pushing to us their generic company products which were not all tailored in our best interest. We were also confused and did not feel in control of our financial planning situation. Hence, we decided to seek a fee based financial planner to help us, one whom we believed would be impartial and objective to our financial needs and goals.
We approached Promiseland and were fortunate to be introduced to Mr Wilfred Ling. During the first few meetings, Wilfred came across as an sincere, confident and knowledgeable financial professional. He was patient and thorough in understanding our background, aspirations and financial goals with us. No doubt these long sessions came at a price, we felt that it was money well spent. We had a clear and wholistic view of our current financial/insurance coverage/investment situation and could embark on a robust plan for our family's future. 
- Mr Chan Hsien Hung and Ms Joyce Sim who first met Wilfred on December 2011.
Ms Nicole Tan
My husband and I had just gotten married, paid off the wedding and had settled into a home. Next step ? We knew that we had to start planning and investing while we were young. But with no background in finance, and a general wariness of quick rich stock picking courses we wanted to turn to someone whose advice we could trust to be impartial to help us along in our financial planning.
Unfortunately a lot of the existing systems are not set up such, with the insurance as an example where advisers are compelled to urge customers toward high commission products that may not be value for money for the customers. I engaged Wilfred as our consultant  after getting a general sense of his work and person, ie after attending his talks, reading his online material and meeting him for a preliminary consult. I feel more assured now having a structured plan in place that is being monitored starting off with  while I continue to educate myself in this area. 
- Nicole Tan who first met Wilfred on September 2012
Ms Nicole Leung
  I first met Wilfred back in 2009 together with my husband to get started on my insurance and I am very thankful for Wilfred's unbiased recommendation on the insurance plan that gives me a 360-degree coverage. The learning curve was steep for me but Wilfred was very patient in explaining the policies. I had been through 2 operations in the past 5 years and during which I had the peace of mind not just because my medical expense was covered, but also the fact that Wilfred is very good in what he does and he is always prompt to advise the next step in such events. I definitely would recommend anybody who wants to get serious about their financial planning to meet Wilfred!  
- Ms Nicole Leung who first saw Wilfred on January 2009.
Dr Lim Kia Boon
 I was looking for a fee-based financial planner when I came across Wilfred's name. It is reassuring to know that based on this remuneration scheme, the advice that I received would be impartial and suitable for my situation. From my meetings with him, Wilfred has always been professional yet approachable. He was always patient with my questions and would answer them one by one to ensure I understand the reasons behind each decision. I am especially grateful to him for sorting out my insurance applications, as my application was not straightforward. I am happy to have him as my adviser. 
- Dr Lim Kia Boon who first saw Wilfred on September 2011.
Dr. William Chan & Dr. Valerie Ng
 I came across Wilfred's blog when I was sorting out my family's health insurance coverage. After reading his library of articles, my wife and I decided to engage Wilfred for a comprehensive financial planning. My initial expectation was simply to sort out our insurance portfolios, but the final report not only sorted out our insurance needs but provided practical and necessary details such as retirement savings/investments, mortgage management, tax management and will planning. Wilfred comes across as a very practical person and this is reflected in his approach to financial planning – all recommendations were explained thoroughly followed by instructions on how to execute the recommendations. I feel a whole lot more secure now knowing that our finances are structured by Wilfred's professional and unbiased recommendations. His thoughtful work is repeatedly reflected with every yearly review and his meticulous and conscientious approach to our personalised financial requirements never fails to impress us.  
- Dr. William Chan & Dr. Valerie Ng who first saw Wilfred on 11 July 2012.
Mr and Mrs C.T. Tay
 As one of the few financial planners in Singapore who is fee-based, Wilfred is a very natural choice for us as we've always felt that commission based financial planners have severe conflict of interests. We've also felt that insurance agents who push their products on us never take reality into consideration and thus always make inaccurate recommendations especially when it comes to the amount of insurance that we need for our family of 4. Wilfred is very professional in his dealings with us. He reviewed our entire financial situation and was circumspect even when reviewing the duds in our investment portfolio. He was able to explain clearly and rationalize how he developed our Financial Planning Report. He gave us the peace of mind that we're almost adequately insured, provided us with the next steps and simplified our investment portfolio which had grown unmanageable over the past years. He was patient when we were comparing insurance policies and pointed out the pros and cons of each policy. Even when we made funny requests, he accommodated us readily. We look forward to working with Wilfred in the years to come. 
- Mr and Mrs C.T. Tay who first saw Wilfred on Nov 2009.
Mr. James Chen
 I have worked with Wilfred over the last 1 year and he has helped me with insurance, investment and lately tax planning. I see Wilfred as a trusted partner on wealth planning and acquisition. He listens to needs well, keeps up-to-date with the market and assesses every situation objectively. His solution based approach takes away the pain of planning and allows me to focus my mind and energy on reaching my goals. I look forward to working with Wilfred in the years to come and wish more people can experience his service. 
- Mr. James Chen who first saw Wilfred on February 2009
Ms L.K. Koh
 Wilfred is a specialist in his own field and worth having as an advisor to guide you through the turbulent monetary environment that we find ourselves in. Wilfred really knows his stuff. His advice has been sound, objective and readily available. I feel now that there is a way for me to improve my financial portfolio to provide me with more security and peace of mind.
Well done, Wilfred! 
- Ms L.K. Koh, a tax consultant who first saw Wilfred on September 2009
Mr. Alexander Mucha
 I approached Wilfred after becoming uncomfortable with the advice of 'free' advisors who make their income from the commission on the products they sell - I realised that this fact made a big difference to their recommendations. With Wilfred I have peace of mind that his recommendations are well-tailored to my needs; and all financial transactions are totally transparent. I have been impressed with his service and would strongly recommend him to anyone seeking a financial advisor.  
- Mr. Alexander Mucha, a businessowner who first saw Wilfred on February 2009.
Ms Jasmin Lim
 Mr Wilfred Ling should be considered as one of the rare financial professionals because he does not simply recommend or sell any financial products that are hot in the market to his clients.
I knew Wilfred even before he made a drastic change in his career from a highly qualified engineer in an established company to an Independent Financial Adviser in Promiseland. Before he made this change, he has already demonstrated his critical and impressive ability in investment and insurance matters. So it was no surprise when he decided to take the plunge, leaving his comfort zone behind to pursue his interest and calling.
I am a conservative person. So preservation of my money may be my top prority. Wilfred will usually update me via email whenever there are such suitable financial products in the market. He does not start calling or pressing me to buy them. Instead, he leaves the decision to his clients and always reply promptly with his unbiased views, should I asked for further advice or information.
Recently, Wilfred has managed to arrange a special service on Will Writing for his clients. Making a will, though may be part of financial planning, is not his forte. However, we all know that it is extremely important to have a will written because it is the voice or intention of a dead person. He does not hesitate to provide such additional service to his clients. This has again demonstrated his willingness to serve only the best to his clients.
- Ms Jasmin Lim, an admin staff
Ms Woo Qiao Ling
 Wilfred has been my financial advisor for more than 2 years, since I started working as a fresh graduate. One of his best traits is his honesty and ability to provide fair and sound advice to each individual, based not on the amount of earnings he can get with each policy he manages to sell, but on each client's needs and interests. He is passionate about his job, and shows great responsibility in responding to client's requests and queries. I enjoy working with Wilfred and trust that my plans will be in good hands under his care.  
- Ms Woo Qiao Ling, an Analyst (Risk Management) who first met Wilfred on September 2006.
Mr. Lim
 On my route to establishing a proper financial plan to protect and cater for my family's future, I had done much research as well as approach my existing agent and friends who have gone into the IFA line. However, after spending much time and effort, I realised that I needed someone who was truly independent to review my stack of 20+ insurance policies and other assorted investments. Having come across Wilfred's blog and forum postings during my research, I was pretty sure that he was up to the task of sorting out the mess that I had accumulated over the years. And he certainly did not disappoint. Despite my long list of queries and nick-picking, he was always very patient in explaining the details to me and helping me decide on the most appropriate plan. Although I will not qualify as his favourite client, I am definitely his most memorable to date in setting a new record for most number of policies.  
- Mr. Lim, a Civil Servant who first met Wilfred on December 2008.
Ms Elly Lee
 If you are looking for a financial advisor who has strong willingness to understand your goals, answer your questions and concerns patiently and professionally, explain and go through with you his intended strategies in detail to reach the financial goals you have set out, Wilfred Ling is strongly recommended. I was very glad and pleased that he called and reminded me that it's time to review my portfolio; he is certainly reliable, looks out for client's interest and committed. 
- Ms Elly Lee, an air stewardess who first saw Wilfred on April 2007.
Mr. Wong Keng Meng
 I've approached Wilfred after reading about his views towards personal protection. After our 1st meeting, I was impressed with the way he presented my viable options, and never tried to push-sell any products, allowing me to make the final decisions. His after-sales services has been excellent, and I strongly encourage those who need sound insurance advice to engage him as your IFA . 
- Mr. Wong Keng Meng, a Financial Services Manager who first met Wilfred on April 2007.
Mr. Kevin Ng Hong Wei
 I approached Wilfred 2 years ago when i was still a NSF to review the insurance coverage for my family. He is very patient and professional as he explained to us on all our existing insurance products although these were not bought from him. As a competent IFA , he was also able to explain to us every detail and make comparison between various products of the similar class. He is also very transparent in explaining to us the pros and cons of each product. His excellent advice and after-sales service provided us lots of assurance and help when there were some insurance claims a few months ago. Overall, I rate him as the best financial adviser that my whole family had met till now. 
- Mr. Kevin Ng Hong Wei, a National Serviceman who first met Wilfred on March 2007
Mr. Jason Lee
 One of my best friends introduced me to Wilfred, whom I found to be professional and extremely patient with my queries. More importantly, he was not in the least 'pushy', unlike some other financial advisers/agents whom I had known. He gave frank and valuable advice on the types of policies I require, and those I do not need at this moment. I'll certainly recommend Wilfred to anyone who requires financial advice. 
- Mr. Jason Lee, an editor who first met Wilfred on November 2008.
Ms Mok
 I was heading overseas for studies and needed to sort out my insurance policies before I left. Reading through Wilfred's blog I sensed his dedication towards serving his client's best interests and decided to consult with him. I have found Wilfred to be an exemplary advisor: he is patient, knowledgeable and willing to explain in detail the pros and cons of each product he recommends in order to help his client make an informed decision. I strongly recommend Wilfred to anyone who is in need of financial planning advice.  
- Ms Mok, a post-graduate student who first met Wilfred on March 2007.
Ms Sherry Tan
 I first learnt about Wilfred through a forum. After combing his blog archive, I realized Wilfred was a breath of fresh air. Unlike other advisers I've met who are pushy, relentlessly irritating, and usually armed with recommendations for ILPs, Wilfred understood my needs and advised cost-saving policies to meet my protection needs. I'm very pleased to have met Wilfred whose service and advice is exemplary of a professional. More than that, he is someone I trust to genuinely look after my interests. 
- Ms Sherry Tan, a teacher who first met Wilfred on September 2008.
Mr. Ng Hong Joon
 Wilfred has been my IFA for a few years. So far I have engaged him in reviewing and/or selecting insurance coverage. I am more than satisfied with the service he has provided. I find him to be honest, forthright and efficient. He is always willing to clarify any queries I have. 
- Mr. Ng Hong Joon, an actuarial consultant who first saw Wilfred on Oct 2006.
Mr. Lee Kin Hoe
 Wilfred was introduced to me by a friend. I find him to be very knowledgeable and approachable. He provides satisfactory and easily understood explanations. I have confidence in his professionalism, expertise and integrity. Thus far, I am very happy with his financial advice and will definitely continue to engage his services.  
- Mr. Lee Kin Hoe, an actuarial consultant who first saw Wilfred on December 2007.
Mr. Budiyanto Darmawan
 Wilfred is very sincere and he always tries to understand my needs before making any financial recommendations. If you want to make big decisions regarding your financial life, you need an adviser who can put your interests first, Wilfred is such an adviser. I am confident that all my insurance and investment are in the right hands because these were recommended after doing comprehensive analysis. I wished I met him earlier, as I could have avoided making some mistakes in my earlier working life. Thanks for being there for me, not only as advisor, but also as a teacher and friend. 
- Mr. Budiyanto Darmawan, an IT professional who first saw Wilfred on May 2006
Ms Norlizah binte Abdul Wahab
 I am impressed by Wilfred's thoroughness and patience. He not only provided an all-inclusive insurance solution while saving me a bundle in unnecessary premiums but he made sure to tailor the coverage to my needs. Wilfred is now managing my investments as well. I feel secure knowing that I've found a financial advisor who genuinely looks out for my financial interests and aspirations. 
- Ms Norlizah binte Abdul Wahab, an enrichment center teacher who first saw Wilfred on September 2007.
Mr. Cheng
 I engaged the fee-based service from Wilfred to look at my existing investments and to construct a diversified portfolio. He analyzed my existing holdings and recommended a portfolio consisting mostly of index funds. The usage of a Trust to protect my assets from potential future creditors was also recommended. With the 33 pages report he did for me, I now come to know of the various instruments which previously was not known to me. The fee I paid was value for money. 
- Mr. Cheng, a businessowner who first saw Wilfred on July 2008.
Ms Wong
 I'm not a financial expert so it's good to have a professional develop a plan for my investments. Through a fee-based investment plan consisting 14 hours of work, Wilfred was able to provide financial advice that was useful, if not educational.  
- Ms Wong, a teacher who first saw Wilfred on June 2008.
Like this article? Subscribe to my newsletter below for more.